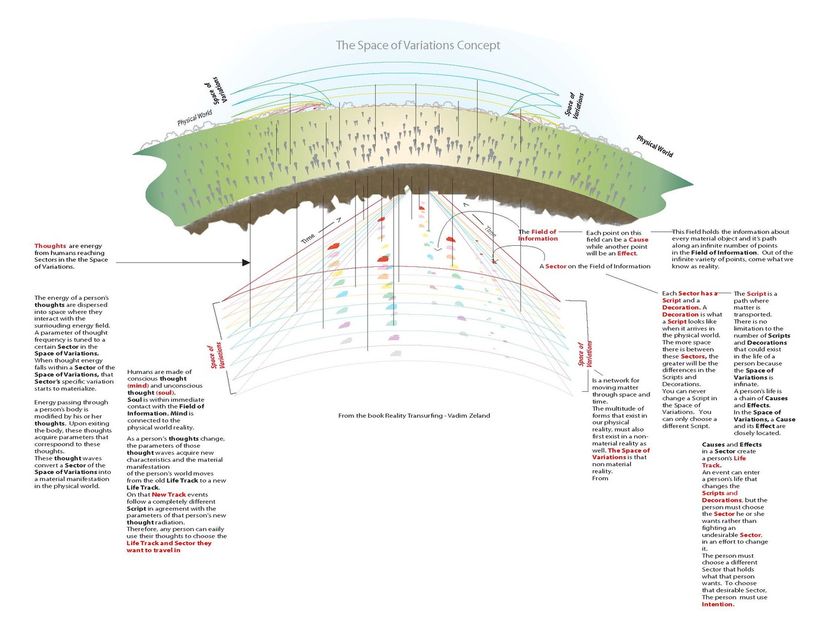 All forms through which our reality is manifested must have a "Place" where these multitudes of variations exist.
There was never "A PLACE" where reality came from.
Before Transurfing, we just believed that bad things happened and good things happened. Sometimes we were lucky and sometimes we were not.
This was never true.
There IS a PLACE where reality first exists.
This place CAN be reached and it CAN be steered.
This place is the

Space of Variations

.
Read: Reality Transurfing Steps I-V by Vadim Zeland